Check out our YouTube channel!
New products, RouterOS lifehacks, live events, and more... Subscribe to always be the first one to know!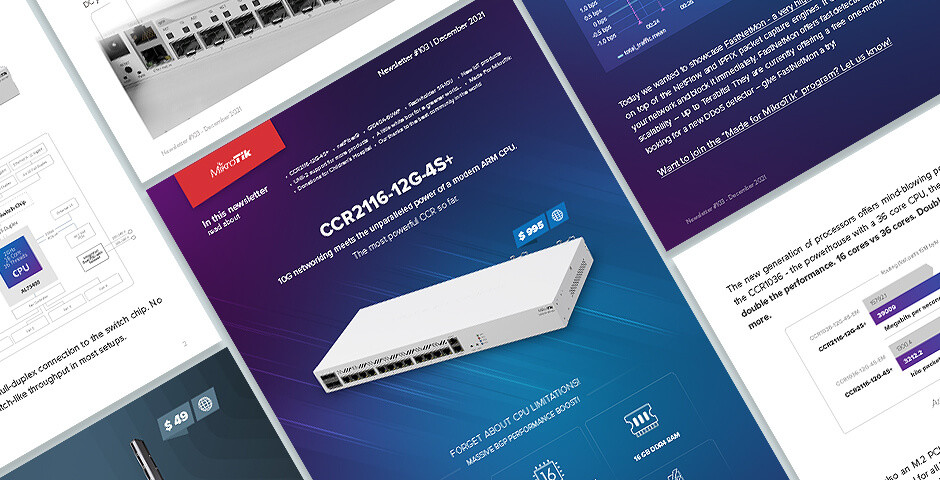 Newsletter December 2021 (#103)
Read our latest newsletter and learn more about: CCR2116 - the most powerful CCR so far with insane BGP performance, the outdoor netFiber 9 switch, new hot-swap power supplies, the SR-10U rack, new IoT products for the 2.4 GHz LoRa, U-NII-2 support for more products, MikroTik bus stop in Prizren, MadeForMikroTik DDoS detector, our charity events, and more!