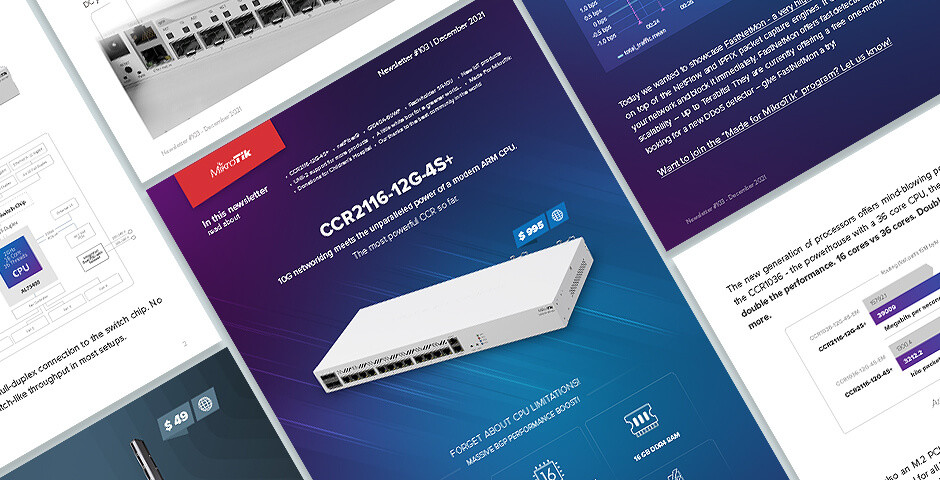 Newsletter December 2021 (#103)
Read our latest newsletter and learn more about: CCR2116 - the most powerful CCR so far with insane BGP performance, the outdoor netFiber 9 switch, new hot-swap power supplies, the SR-10U rack, new IoT products for the 2.4 GHz LoRa, U-NII-2 support for more products, MikroTik bus stop in Prizren, MadeForMikroTik DDoS detector, our charity events, and more!
RouterOS v7 is here!
RouterOS - the beating heart of MikroTik that rewards curiosity and sparks creativity. Even the smallest of routers can achieve greatness with this software. With any MikroTik device, you are getting full features. No paywalls. And now - RouterOS is more powerful than ever, because v7 is finally here!